I was raised the daughter of a flag-flying patriot--son of Italian immigrants, card-carrying Catholic, post-war peace-keeper in the Mediterranean Sea. My father was fiercely proud to be an American; he understood how privileged he was to live in this free and democratic nation, yet he also understood that we are not a nation without its faults. As a traveler of the world, he recognized that there are other governments out there offering equal opportunities (and sometimes far greater opportunities) than the United States of America and, conversely, that there are nations in which mothers cry out in despair, dreaming of a better life for their hungry and persecuted children. Fleeing their own persecution and the oppressive rule of a monarchy, our Founding Fathers endeavored to create the greatest nation on earth. In fact, they truly believed when all was said and done (er, written), that they had actually achieved just that: created a Democratic Republic to rival no other. And for as long this 51 year old can remember, I have been fed that sweet notion of greatness . . . from teachers to politicians to TV commercials. At times, however, we find our nation faltering, our shortcomings shining brightly from sea to shining sea. Where once other countries looked to us for guidance, they now turn to forge their own paths. But what they don't understand--and what every proud American understands--is that our founding principles must be tested; they must be evaluated often and continually called into question, sometimes even shaken to their core so that we regain our focus and remember why this great American experiment was undertaken in the first place.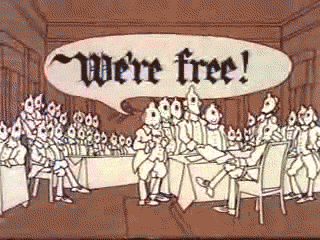 Back in the height of my youth--back when the cotton was high and the grass was green--our great American experiment reached a milestone of sorts. The year was 1976. And what a year it was: baseball, hotdogs, apple pie and Chevrolet. The United States of America turned 200 that year, and I proudly turned 10. If there ever was an American patriot, I surely was one that July. My mind harbors sacred memories of a Bicentennial roadtrip to Colonial Williamsburg, and red,white, and blue streamers laced through my bike spokes. I remember an enormous 10 by 40 foot Stars and Stripes--one which had been flown over the U.S. Capitol Building--being diligently nailed to the roof of our house by my father and lazy summer afternoons absorbing stories of Laura Ingalls Wilder's life on the prairie, I knew nothing of inflation or South African apartheid, only that my cartwheels could one day lead me to a perfect score like Nadia Comaneci and that even though my dad laughed at Archie Bunker, his principles had more in common with Gloria and Meathead. Life was good on my boat in 1976. Heck, I had a fresh two dollar bill in my hand that was printed upside down! How cool was that? Make no mistake, though, there was turmoil going on in our nation. The name Patricia Hearst rings a bell, and Walter Cronkite had a lot to say about some place named Beirut. I had no interest to visit New York City with its Son of Sam nor Nevada with its nuclear tested wasteland. However, despite our issues, we were an inspired nation, finally wiping off the last bits of Southeast Asian shame. We would have a new president . . . a new Space Shuttle. In the name of the American Dream, we ran up the steps of the Philadelphia Museum of Art with our hands held high, reminding ourselves that we are a nation built on the backs of hardworking people, a nation that, no matter what, will always prevail.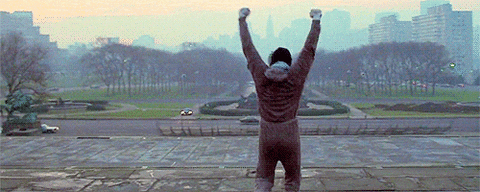 Nearly forty-two years have passed since that summer. Forty-two. I say this with great amazement because, like every middle-aged person before me, I have no idea where those years have gone. Some of those years, like my father, I stepped foot on foreign soil and witnessed life in other free lands--lands that are home of equally brave people. And in stepping away from something so familiar, one tends to look over one's shoulder and see it more clearly than ever before. What I see, currently, is a nation more divided than ever. But what I see as well is a nation working hard to fix what's not working. I see a citizenry standing up for what they believe in, proudly exercising their First Amendment Rights. And this, my friends, is a wonderful thing; whether or not you agree with the causes at hand, this freedom of dissent is one of the bells and whistles our Founding Fathers built into the design of our Constitution. Let us not forget that the our government was crafted through painful debate (almost everything worthwhile is). Historian Clinton Rossiter called the Constitution "a bundle of compromises and a mosaic of second choices." It took a full three years of national argument for it to be ratified, and Benjamin Franklin claimed that "there are several parts of this Constitution which I do not at present approve, but I am not sure I shall never approve them."
So listen up. Questioning our governing system is our legacy. If you are unhappy, if you seek change, I see it as your duty as an American citizen to speak out, to take a stand. After all, this is your country. Those in government are working for you. You have every right (and actually a responsibility) to let those who represent you know how you feel about issues which affect you and your children. Where would our nation be if Alice Paul and Ida Wells hadn't marched side by side in 1911, demanding political rights for women? Or Rosa Parks, Martin Luther King Jr., Malcom X fighting for their dignity? Those who protest to end wars, those who demanded an improvement to working conditions? Teenagers who fear for their lives in our schools? Our Constitution has always been a foundation. Upon it, we are meant to build our government, fixing what no longer works, amending what needs to change, reflecting our changing times.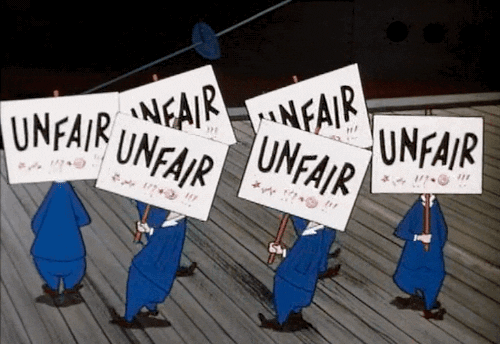 I may be the daughter of a flag-flying patriot and, at the moment, the mother of three teenagers, but what I neglected to mention is that I am also the daughter of a strong, independent woman, one who, back in 1976, fought alongside other strong, independent women for their liberation. Those women were my role models. They encouraged with "We've come a long way baby," and showed me that I can make a difference, that every American can make a difference.
Because of them, I am an optimist. I understand how privileged I am to be a part of this great American experiment, and I believe that, despite our differences, the foundation of the United States of America remains forever strong. So speak up, I say. Speak up with conviction. Speak up with respect. And have faith that no matter what . . . we're gonna make it after all.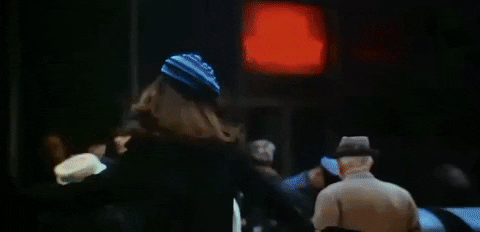 Please reload